Fashion
Dženi and Dube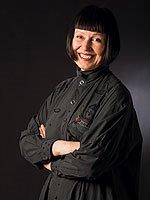 Every artist expresses what is within him/her in his/her own individual way.
As an artist, I have always felt the need to make music visible.
I always see in my mind quite precisely about what I sing.
I try to depict the given text with my voice. Each text carries its own meaning and message.
It depends on the artist how the message will be conveyed.
I make the visual expression in music complete by means of my costume.
The costume must never go beyond the musical expression.
In other words, musical exploration is an artist's primary task, and the artist shows its result on the operatic stage or concert podium.
In an opera production, the artist is helped by both costume and set design.
When they complement each other in the right way, they help the singer enter the right flow of abandoning himself/herself to the character that he/she embodies.
A good costume and good spatial surroundings on the stage are highly important preconditions for a successful performance.
On the concert podium, we can decide on the kind of approach.
Whether we should convey the message using our voice alone or also in another way.
Through my concert appearances, I want to present how I fathom and comprehend the music through my musical costume.
For this purpose I turned to our eminent fashion designer Dženisa Pecotić for help, following a recommendation by Zlatko Madžar.
Our collaboration began with the concert Tribute to Milka Trnina, given within the concert series Molto Cantabile at the Croatian Music Institute on May 17, 2013.
Dženisa Pecotić is a costume, textile and clothing designer.
She has created numerous costume designs for stage and film.
She has had both one-woman and group exhibitions at home and abroad.
She is a member of the Croatian Freelance Artists' Association (HZSU) and Croatian Association of Artists of Applied Arts (ULUPUH).
Dubravka Mušović-Šeparović


Menu
Press corner

Images for Press